BE 4.0 Industries of the future exhibition Mulhouse
BE 4.0 Industries of the future exhibition Mulhouse
RealityCad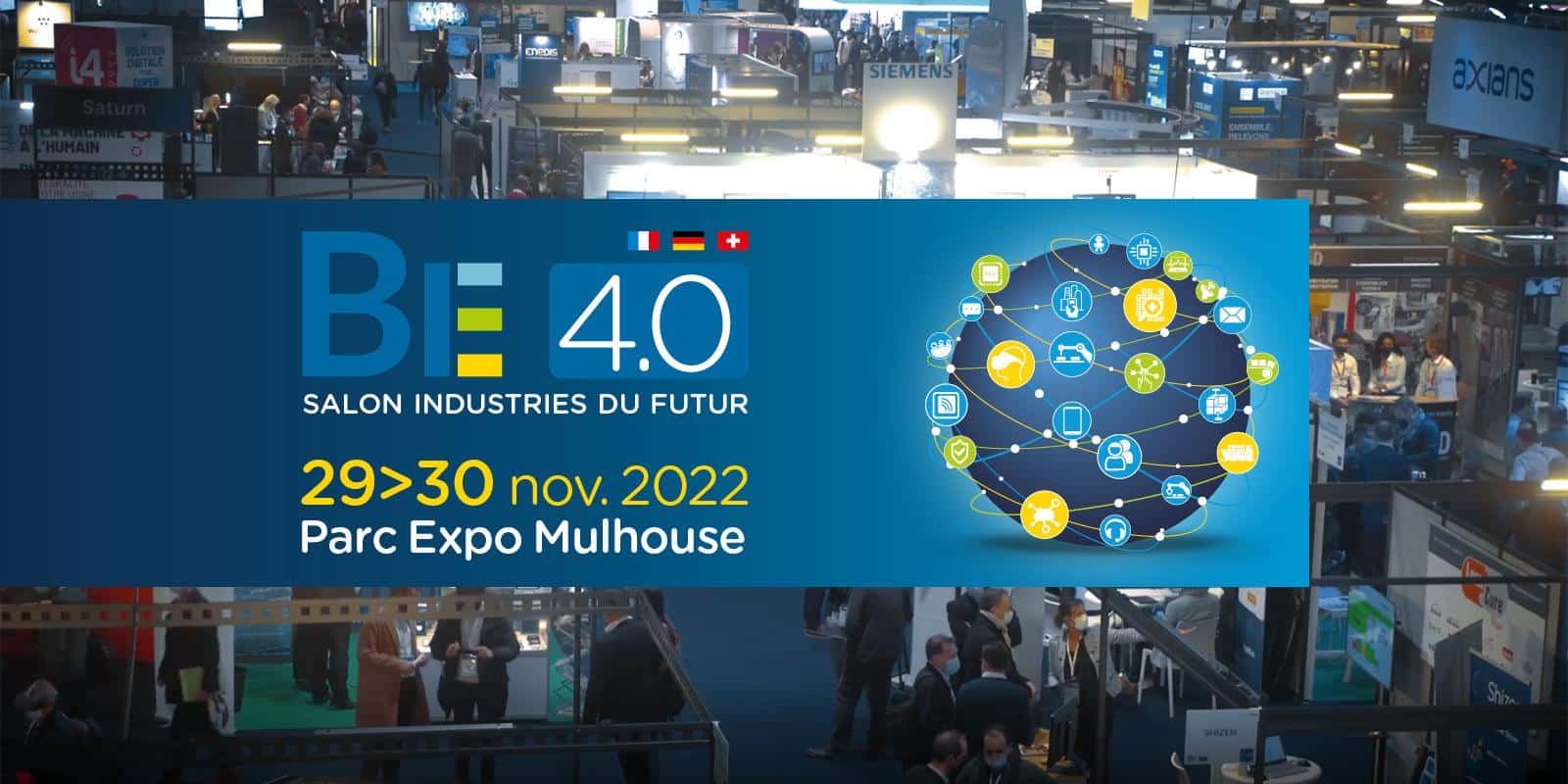 RealityCad at BE 4.0 Industries of the future
RealityCad will be present on November 29 and 30 at the new edition of the BE 4.0 industries of the future exhibition at the Parc Expo in Mulhouse.
Our team of experts in computer-aided design software (CAD/CAD) and immersive solutions will welcome you to stand O22 in the start-up area. Come meet us and discuss the issues of your businesses and the opportunities that virtual reality and augmented reality can offer you.
Olivier Leboissetier, C.E.O of RealityCad, will speak for 15 minutes on the use of immersive technologies in industry. This will be an opportunity to discuss the current and future uses of virtual reality and augmented reality.
Date and times: November 30 from 10:00 a.m. to 10:15 a.m.
Hall : Mercure
Information and registration: Immersive technologies at the service of industry
Visualize the future of the industry, NOW!
On this occasion, RealityCad will exhibit its software and demonstrate the immediacy and simplicity of its immersive solutions. No, virtual reality and augmented reality are not necessarily difficult to learn.
Equipped with our Hololens 2 headsets for augmented reality and our HP reverb g2 headsets for virtual reality, we will unveil RCad'Touch, our application allowing you to view CAD models in real time.
RCad'Touch, a toolbox for industry
RCad'Touch, it is :
more realistic and inclusive conception / design reviews,
prototyping without the cost of materials and design time,
showrooms without rent or mortgage,
unique experiences of commercial presentations,
and much more…
More information on www.rcadtouch.com
About the BE 4.0 Industries of the Future show
Organized by Parc Expo Mulhouse, with the support of the Grand Est Region, Mulhouse Alsace Agglomeration, the city of Mulhouse and the Alliance Industrie du Futur, the BE 4.0 show brings together many industry professionals, schools and institutional.
This important community meets in Mulhouse to discuss the major challenges of digital, HR and energy transformation.
More information and registration on www.industriesdufutur.eu
---